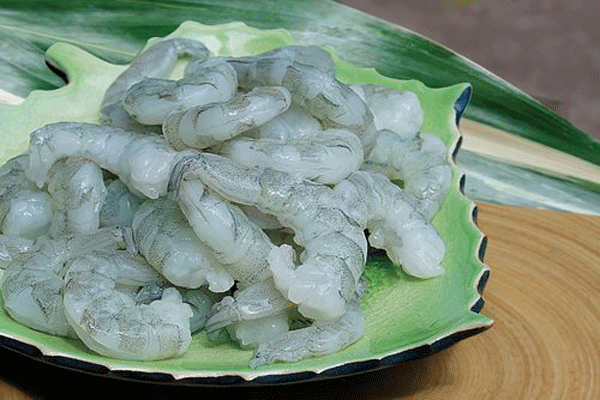 27 May

JAPAN – THE LARGEST IMPORTER OF VIETNAM SHRIMP IN QI/2017

According to the International Trade Centre (ITC), shrimp imports into Japan in the last four years (2011-2015) tended to decrease.

However, in 2016, shrimp imports into this market for the first time after 6 years showed signs of recovery with the growth rate of 4% to hit US$2.4 billion. Shrimp imports from Thailand and India into Japan increased by 5% and 9%, respectively, while those from in Vietnam and Indonesia were down 2% and 5%, respectively.

In 2016, demand for shrimp from Japan was improved. Market demand for high-end marine and farmed black tiger shrimp climbed up. Sales of semi-processed/peeled/tail-on shrimp and processed shrimp also went up in 2016. Imports of processed/value-added shrimp such as cooked/peeled shrimp, ready to cooked tempura shrimp, shrimp for sushi and other shrimp products accounts for 27% of total shrimp imports into Japan. Demand for peeled/tail-on shrimp (PTO) and frozen raw shell-on shrimps was also high in supermarkets and tempura shrimp processing companies.

Shrimp imports into Japan in the first 3 months of this year following the upward trend of 2016 with the value of US$493.3 million, up 7% over the same period of 2016. Out of top 4 main shrimp suppliers to Japan, imports from Vietnam, Thailand and Indonesia increased, in which, imports from Vietnam witnessed the highest rise of 27%; while those from India experienced the deepest dive of 33.9%.

Vietnam remains the largest shrimp supplier to Japan, accounting for 25.9% of the total shrimp imports into the country; followed by Thailand with 18.3%; Indonesia with 16.3% and India with 7.9%. In QI/2017, top largest shrimp suppliers to Japan has not changed since 2015. The average import price of shrimp from Vietnam quoted at US$12/kg.

Vietnam's shrimp exports to Japan began to recover from August 2016 and continued to grow until March this year. If in 2016, Vietnam's shrimp exports to Japan increased by 2.7%, the figure in Jan-Mar 2017 was 29.6% with the export value of US$135.4 million.

Thanks to double digit growth in the first three months of this year, Japan has become Vietnam's largest shrimp importer from the third rank.

Vietnam stayed as the biggest supplier of frozen shrimp (HS code 030617) to Japan, accounting for 61% of Vietnam's shrimp exports to this market. Frozen shrimp (mainly whiteleg shrimp and black tiger shrimp) picked up 90% of total shrimp consumption in Japan. Frozen shrimp is one of main parts in traditional Japanese dishes such as sushi and tempura.

In Japan, this item from Vietnam has to compete strongly in price with the same products from Indonesia, China, India and Thailand.